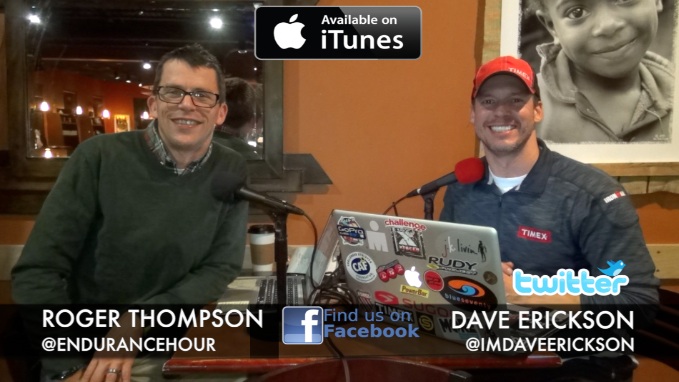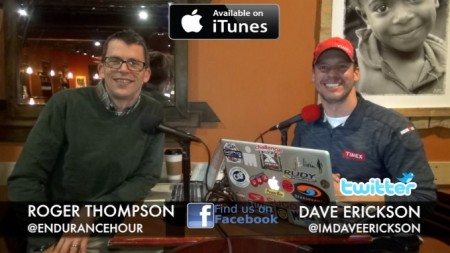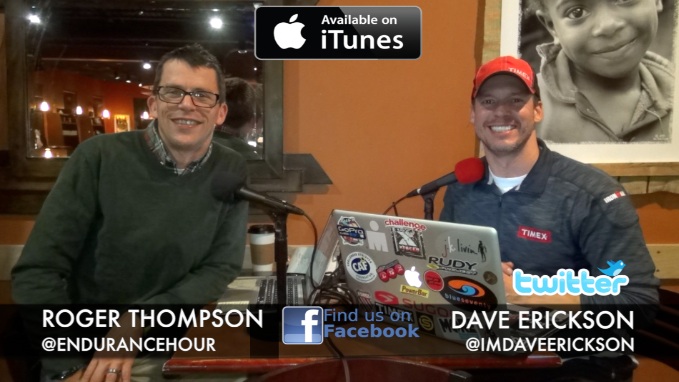 Endurance Hour Podcast #129 (2.12.15) In this episode Dave and Roger talk Triathlon Travel Tips, Hy-Vee Triathlon News, Indoor Trainer Workouts,Facebook feedback and lots of other awesome stuff. Email Dave Erickson and Roger Thompson at EnduranceHour@gmail.com. Find us on Facebook and Twitter, key word "Endurance Hour" and subscribe via iTunes and/or Stitcher Smart Radio.
Endurance Hour #129 Video Podcast with Dave Erickson and Roger Thompson

How-To Get Started: Timex Ironman ONE GPS+ with Dave Erickson

Timex Ironman Move x20 Activity Band: Getting Started with Dave Erickson

Wanna support the show and the production of our program? Donate just $2 a month (recurring payment) CLICK HERE.
CONNECT WITH THE ENDURANCE HOUR PODCAST: