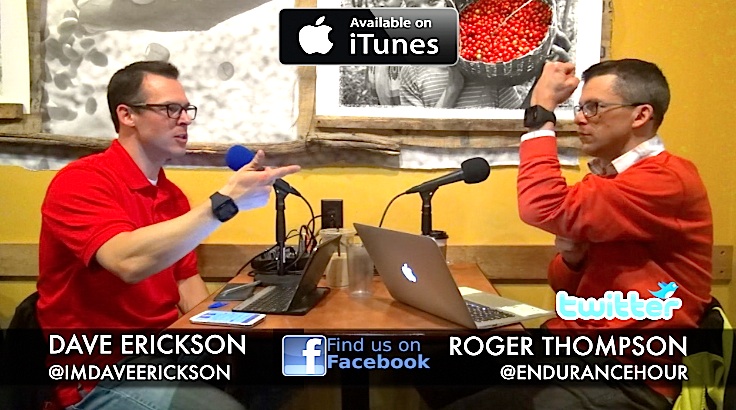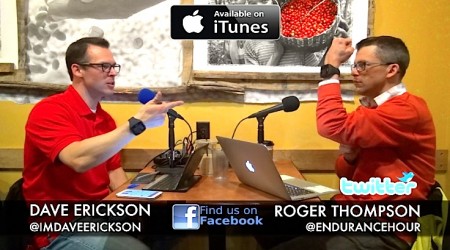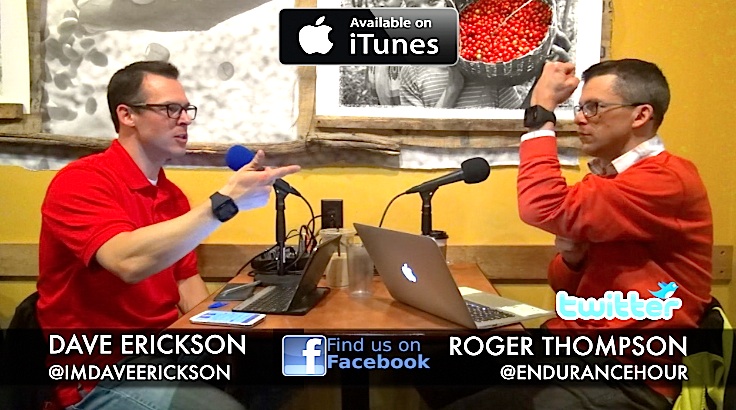 Endurance Hour Podcast #130 (2.26.15) In this episode Dave and Roger talk Entry level bikes, Indoor Bike Trainer Workouts, Cycling Drills, Cycling bibs vs. Cycling shorts, Ironman Transition Bags, Anaerobic Threshold Training, Timex Ironman ONE GPS+, Facebook feedback and lots of other awesome stuff. Email Dave Erickson and Roger Thompson at EnduranceHour@gmail.com. Find us on Facebook and Twitter, key word "Endurance Hour" and subscribe via iTunes and/or Stitcher Smart Radio.
Endurance Hour #130 Video Podcast with Dave Erickson and Roger Thompson

How-To Get Started: Timex Ironman ONE GPS+ with Dave Erickson

Timex Ironman Move x20 Activity Band: Getting Started with Dave Erickson

Wanna support the show and the production of our program? Donate just $2 a month (recurring payment) CLICK HERE.
CONNECT WITH THE ENDURANCE HOUR PODCAST: