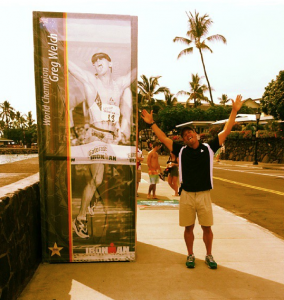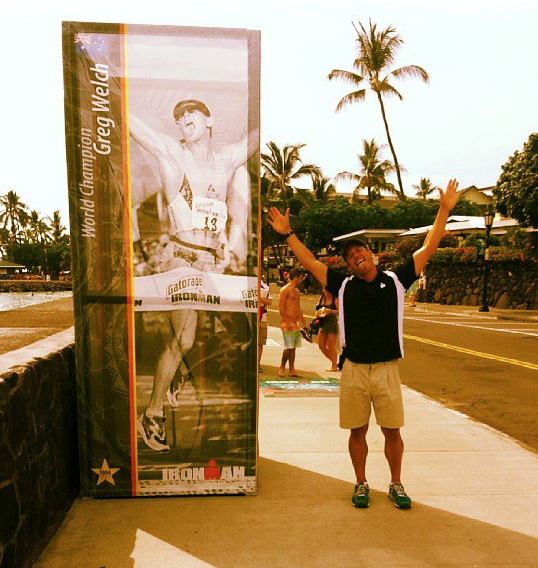 Dave Erickson, Host/Producer:   After college I spent about 15 years traveling the country working as a T.V. News Anchor and Reporter in multiple top 25 news markets.  I've worked with ABC, CBS and NBC News.  My work as a news reporter has appeared on CNN and the Weather Channel. My passion for storytelling has allowed me to develop invaluable international reporting experience with trips to Iraq, Australia, Italy, Haiti, Canada and Mexico.
I discovered my love of triathlon in 1998.  On April 18th I did my first triathlon indoors at the Fayetteville Athletic Club in Northwest Arkansas.  It was a 200 yard swim, 5 mile indoor stationary bike ride followed by an indoor 2 mile track run.  I was immediately hooked.  I did it twice that day.  I've since completed more than 100 triathlons/duathlons.  I'm now a 5x Ironman finisher and have completed 20+ half iron distance races.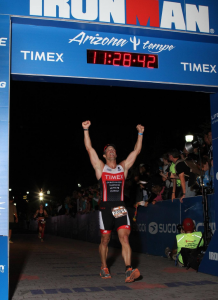 In 2011, I left t.v. news to pursue my dream to become a triathlon reporter.  I landed a job with the World Triathlon Corporation as the "On Assignment" reporter.   Soon after I was co-hosting IronmanLIVE with Ironman Legends, Greg Welch and Michellie Jones.   To date, I've produced well over 4,000 triathlon race related videos and reports.  Between 2012-2017, I wasa member of the TIMEX Multisport Team.  It was truly is an honor and privilege to represent a brand and team with such great athletes and leadership in the world of endurance sports.
I'm married to my very talented wife, Melissa and we have two kids, Finn and Elle.
Roger Thompson, Co-Host:  I was a cyclist from the age of 13 to 20 racing all over the nation. Once in college, I started to dabble in multisport, mostly duathlons.  In my first triathlon, I ended up winning. For my efforts, I was awarded a CD player, nice. I continued to race off and on, but then jumped in with 2 feet in late 2002 when Ironman Coeur d'Alene was announced. I raced that race and have been at it ever since. Since then I have raced in multiple ITU World championships, Ironman World Championships (7x), been awarded All American honors, and many course records along the way. In 2006 I, along with a few others, started a triathlon club, Tri-Fusion, that has done very well.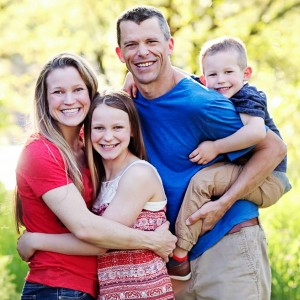 Through the club and my affiliation with TIMEX and PowerBar, I have been able to put on some amazing races locally.  It's great to give back to a sport that has given so much to me. I have also been racing for the TIMEX Multisport Team since 2008.  My real claim to fame is being married to an amazing wife, Jessi and raising 2 phenomenal kids, Emma and Owen.
Wendy Mader, Co-Host: Wendy is the co-founder and owner of T2Coaching and has made a lifelong commitment to fitness, sports, coaching, and triathlon. From her youth as a competitive swimmer to her current career in the fitness industry, her dedication shines. Wendy is a former collegiate swimmer and has 25 years experience in triathlon including 16 Ironman's. Wendy is also an Ironman Certified Coach, an 8x Kona finisher and author of "How To Swim Faster in 30 Days".  Wendy recently moved to Georgia with her husband and dogs after nearly two decades living in Colorado.
Some of her accomplishments include: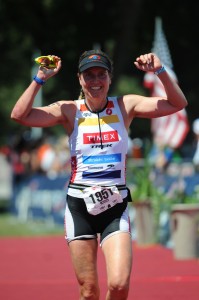 Overall Female Amateur Winner in Kona 2008
Eight time Hawaii Ironman Triathlete (Winner 2008)
Head Coach and founder of Team Trifecta and t2coaching, LLC
Head Coach Northern Colorado High School Triathlon Team
Head Coach Rocky Mountain High School Swim Team (boys and girls)
Race Director Pelican Fest Triathlon (2009-2013)
Race Director t2coaching Indoor Triathlon Series
Head Coach of City of Fort Collins Multisport Wellness Program
Aquatics Coordinator at the Fort Collins Health Club, 2000-present
Coached Leukemia Lymphoma Society's "Team in Training"
TRX, Insanity and ACE Certified Personal Trainer
BeachBody coach
JOIN THE 3030 ACCOUNTABILITY CLUB
Does the following sound like you?
- Need motivation, support, and guidance in your pursuit of fitness
- Looking to get in-shape for an upcoming event or activity?
- Unsure of how to get started and what to do?
With a combined 50+ years of experience Weight Training, Ironman Triathlon racing, Bodybuilding, and One-on-One Coaching, the Endurance Hour Team of Dave Erickson and Wendy Mader can help!
We will send you a new 30 minute workout everyday for the next 30 days to your phone via video/text message (6 Days On, 1 Day Off: Active Recovery)
Here's how it works. You'll first get a personalized video the day before your workout followed by a text version. If applicable, you'll also get a private video link to demonstrations on how to perform each exercise.
Your job is to complete the workout and then text us back photo-proof in the form of watch data, sweaty selfie, equipment display, etc. Your choice. That's it.
It's a daily accountability support system designed to boost your fitness goals, habits and lifestyle. You can do this and we can help!
Choose between two options:
Strength and Conditioning
Equipment: Dumbbells and/or Body Weight
Strictly Cardio (4 Plans)
Run Only, Bike Only, Swim Only or bike/run combo
All Bike and Run Workouts are Based on Your Rate of Perceived Exertion.


Membership is only $59 - All Sessions Begin the First of Every Month - Limited to 20 New Athletes Each Month - Signup Early!