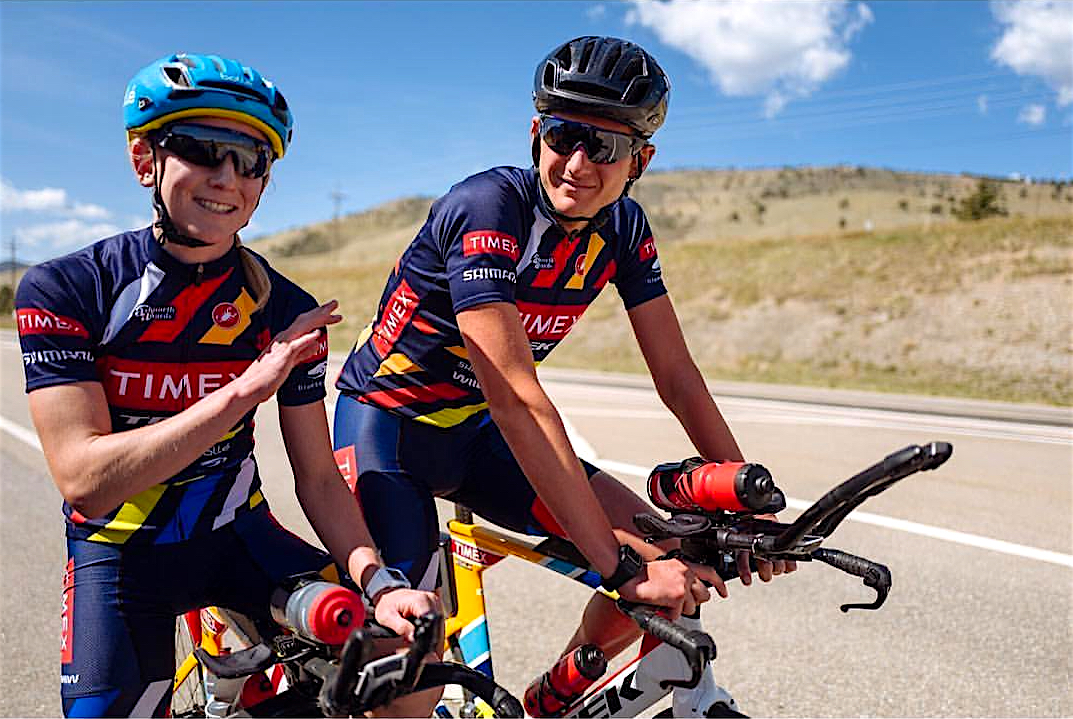 This week Dave welcomes special guests, professional triathletes, Jeanni Seymour and Justin Metzler.  Jeanni is  from Johannesburg, South Africa. With the support of her family, Jeanni made the decision to turn pro at the ripe age of 19 and come over to the USA in 2012 to train and race. Jeanni is now based in Boulder, Colorado with her boyfriend, Justin Metzler.   Justin just turned 24 year old and is from the United States. Although he is one of the youngest pros on the long course circuit, Justin is always a contender for the podium. Just has already gathered over 20 top-10 finishes, 7 top-3 podium finishes and one WIN all at major Ironman 70.3 and Challenge Family events. Additionally, he was named the 2014 USA Triathlon Rookie of the Year. Thanks for listening!
If you'd like to be a guest on the show or know someone who should be on the show, email  Dave@DaveEricksonMedia.com with "Podcast Guest" in the subject line.  Brands, Sponsors and Collaborators, please email us with "Podcast Partnership" in the subject line.
The Endurance Hour is a Dave Erickson Media Production.
Show Notes / Resources:
Endurance Hour Youtube Channel
Podcast: Play in new window | Download
Subscribe: RSS