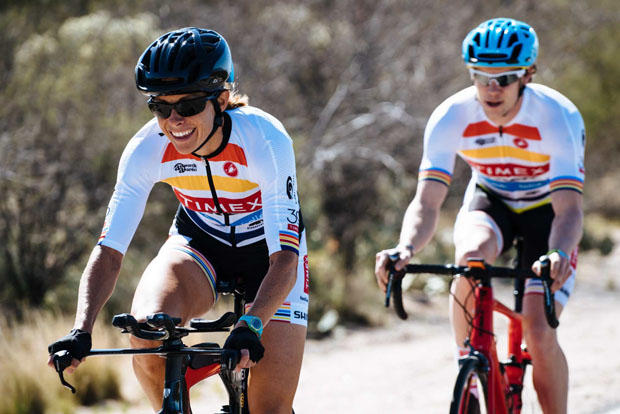 This week Dave talks with Professional triathlete, Lisa Roberts who is currently in Hawaii preparing for the 2016 Ironman World Championship. Lisa placed 20th in 2014 and is ready to showcase her latest fitness level and move up the rankings.  Also on the show, age group triathlete, Jeff Lam from San Francisco, California.  Jeff is a self coached, physical therapist who discovered his passion for triathlon about 10 years ago.
Thank you so much for listening and supporting the show!


If you'd like to be a guest on the show or know someone who should be on the show, email  Dave@DaveEricksonMedia.com with "Podcast Guest" in the subject line.  Brands, Sponsors and Collaborators, please email us with "Podcast Partnership" in the subject line.
The Endurance Hour is a Dave Erickson Media Production.
Join Our Awesome Newsletter!
Weekly Health, Fitness and Performance Help for Endurance Athletes and Fitness Fanatics!
PLUS - Receive a FREE copy of Wendy Mader's "2018 Action Plan" to help you achieve greater success in your personal, professional and athletic endeavors! Enter your email below.
Podcast: Play in new window | Download