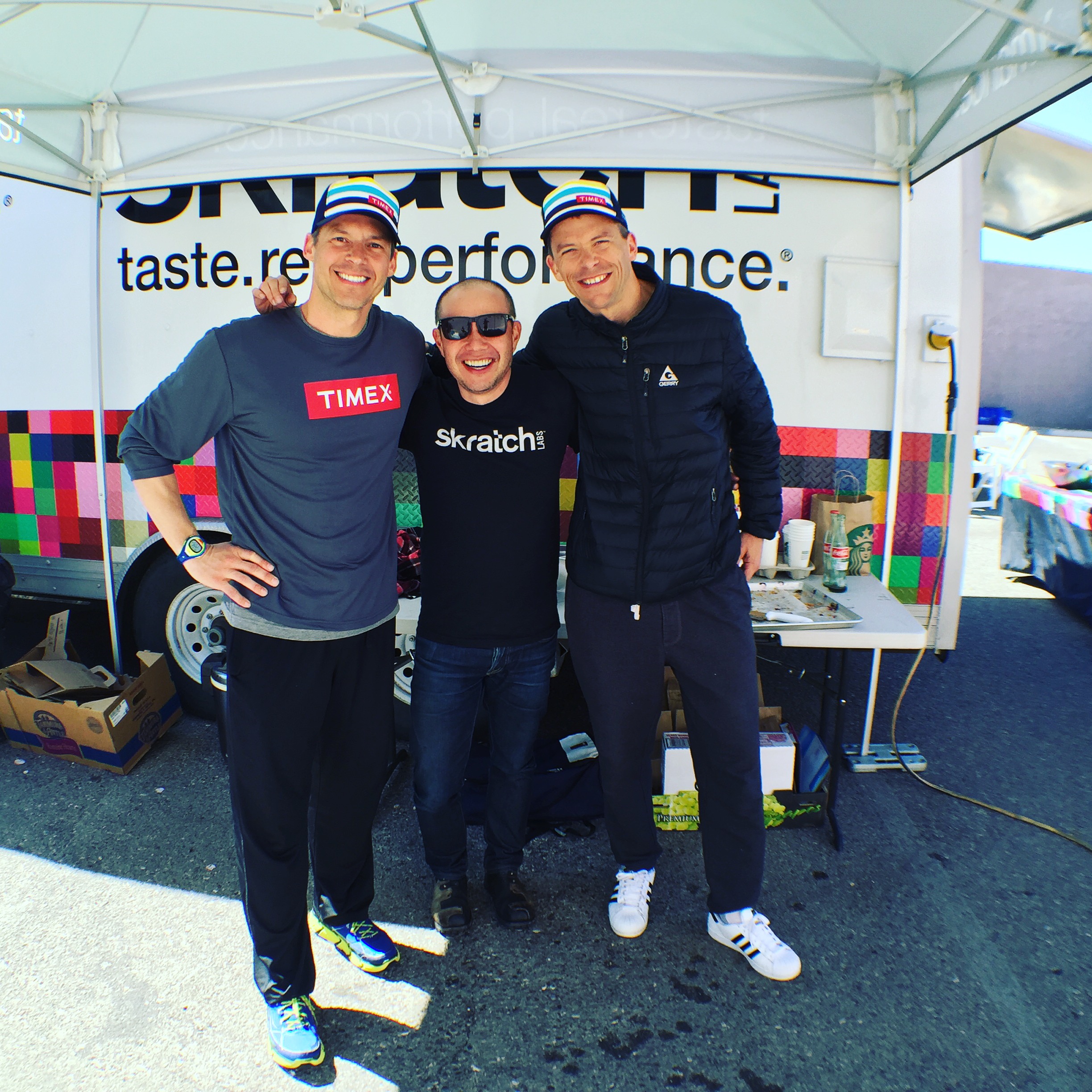 This week Dave and Roger welcome Dr. Allen Lim.  Lim is a sports physiologist, cycling coach, and a founder of Skratch Labs.  Lim spoke at the 2016 Timex Team Camp in Tucson, Arizona in early March.
Just released this month on EnduranceHour.com, "How To Swim Faster in 30 Days" with  Ironman Certified Coach and 8x Kona finisher, Wendy Mader.  You can find that under the Training Plans tab.  Also released, "16 Weeks to Ironman 70.3 Program" for beginner to intermediate triathletes.  That too is under the Training Plans tab.  Coming soon, "Road to Ironman 70.3" for intermediate to advanced triathletes with Roger Thompson.  Thank you for listening!  Dave & Roger!
Leave us a VOICEMAIL question anytime from your laptop, desktop or cell phone.
Thank you so much for listening and supporting the show!


If you'd like to be a guest on the show or know someone who should be on the show, email  Dave@DaveEricksonMedia.com with "Podcast Guest" in the subject line.  Brands, Sponsors and Collaborators, please email us with "Podcast Partnership" in the subject line.
The Endurance Hour is a Dave Erickson Media Production.
Connect with the host, Dave Erickson:
Instagram: Here
Twitter: Here
LinkedIN: Here
Free Training Plan Giveaway
The Endurance Hour is giving away 5 free training plans this summer. No strings attached. Each winner will be able to choose from any one of our swimming, cycling, running or triathlon plans featured on EnduranceHour.com.
Deadline to enter is August 31, 2017.
Winners will be announced on the Endurance Hour podcast in early September AND notified by email. No purchase necessary.
Enter your email address below. Good luck!

Podcast: Play in new window | Download