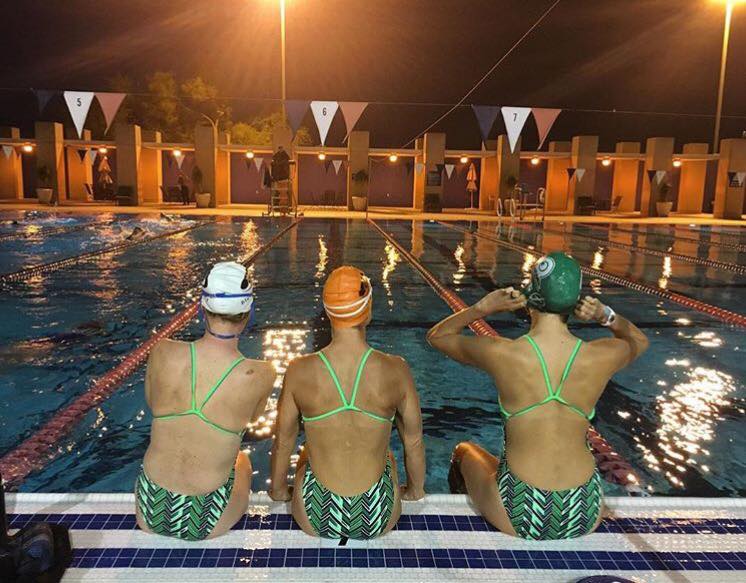 What's the first thing that comes to mind about your very first triathlon?  I remember mine like it was yesterday. The summer after my freshmen year in college at Eastern Michigan University, my swimming teammate asked me join a Triathlon Relay and participate in the swim portion of the Great Lakes Triathlon in Ann Arbor, Michigan.  I am a distance swimmer, so the half mile swim was not an issue for me. I swam the 1/2 mile in 82 degree water with no wetsuit.  I swam as fast as I could because I couldn't see anything and was a little anxious about being in a large body of water.
Aside from water skiing and tubing in a lake, I never swim for fitness in open water so I did not know what to expect.  I am not sure how I managed to sight and follow the orange buoys, I just swam and watched the rest of the race. In the back of my mind, I knew I could complete the 12 mile bike and 4.5 mile run.  The following year I completed the race. It went something like this: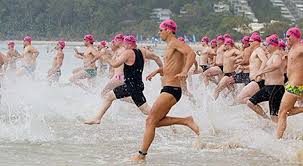 Swim: I wore a speedo swimsuit, no wetsuit. My only open water swim experience was from the previous year. I exited the water with a really good lead.
Transition 1:  I suspect this was my slowest transition to date and here's why.  My mom was a triathlete so I followed her advice with setting up my transition. I sat down in a lawn chair while I washed my feet in a bath of water. Then I continued to sit as I put my socks and shoes on.  I struggled pulling my large cotton LaLa Palazzo T-shirt and cotton spandex shorts over my swim suit.
Bike: I rode a $200 mountain bike that I used to commute around Eastern Michigan University campus and wore my mom's gigantic helmet. Not very aerodynamic. I got passed by a female every mile along the 12-mile course.
Transition 2: Probably my quickest transition ever because I biked wearing my running shoes and had my bib number pined to my T-shirt. I only needed to re-rack my bike and run out.
Run: This was my first "brick" transition run.
Finish:  I came across the finish line first in my age group at age 19, 14th overall female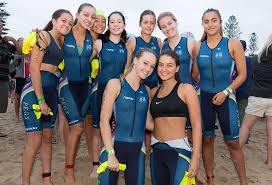 I was hooked. I spent the next month searching for a road bike and learning to train and race.
Twenty-five years later I am still training, racing and learning about the latest and greatest training plans and tools.  But as you might imagine, the amount of information can be overwhelming like, what to wear, how to train, what do eat, what gear ot buy?  Below are commonly asked questions from athletes entering the sport of triathlon.
Q. What gear will I need to complete my first triathlon?
A. Swim suit, cap, goggles, running shoes, bike, helmet and tri shorts and top. Most of us also have cycling shoes, cycling tools, tri suit, wetsuit (pending open water) and then others invest in the aero tri bike, wheels, aero bottles, power meter, heart rate monitor, nutrition, training plan, coaching…and the list goes on and on. To get started invest in the basics, a swim suit, running shoes, bike and helmet.
Q. What do I eat while training?
A. First, what is your nutrition plan now? Knowing where you are, what your goals are, will help determine what you need to change if anything. Many of us get into the sport for mental and physical wellbeing and maybe to drop some body fat while getting healthy and fit. My advice is to speak to a registered dietitian with regards to your current daily baseline nutrition intake and help determine what types of foods, proteins, carbs and fats, and how to add calories into the mix to sustain your training, recovery and performance.
Q. I am just getting started in triathlon, I found a training plan online. I have a bike and can run, I can't swim more then one length without being breathless. HELP!
A. If you are just getting started and want to complete a sprint distance triathlon and swimming is your weakest event, invest in a good swim instructor who does video analysis  and spend as much time in the water as you can to get comfortable with breathing, balance and rotation. FREE SWIM VIDEO ANALYSIS.
With regards to following a FREE 8-WEEK SPRINT TRIATHLON PLAN, I recommend including 2 runs, 2 bikes and 2 swim, 2 strength training per week, 30-60 minutes in duration. For example, swim with a masters group or take some swim lessons, take a spin class or practice skills and drills on a bike trainer one day and ride outside outside another day. Run one day focused on skills and drills and another day build up a longer run at lease the distance of your event and add a run after one of your bike sessions. If you your goal is to finish under a certain time, the intensity of training becomes more critical and you may want to invest in some coaching to help you balance frequency, intensity and duration within your training plan.
Q: How do I determine how fast to swim, bike and run?
A: As I mentioned in question one, if you are a newbie, duration is the first priority in training. If you are looking to finish in a certain time, then training with intensity either with a power meter or heart rate monitor becomes valuable. When it comes to cycling, right now the gold standard for measuring performance is power/wattage. With running, either pace or heart rate, determined via a lactate threshold test in a lab or simple field test during a 5k or treadmill. I use a variety of protocols to test athletes, to use the date from the test to set training zones. When I work with runners and multisport athletes, I focus on HR and pace for running, heart rate or power for biking, and pace for swimming. Ultimately using the technology, heart rate and power, to learn rate of perceived effort and pace.
Q. What do I do for strength training?
Strength training is a positive element for triathletes to implement. The question is, what type of strength work is going to maximize triathlon fitness? From P90x, Crossfit, Yoga, Pilates to "functional" strength, we can get a bit confused about what specific program can best fit the needs of our sport. I suggest trying out all of the above and pick on your enjoy. Over the course of your new triathlon lifestyle you will figure out what is best for your strength and limitors. The bottom line is your MUST incorporate some strength training for injury prevention, maintain lean body mass and general health
Q. What supplements should I take?
A. Why do you want to take supplements? Supplements like energy bars and drinks, protein powders, or supplements like vitamins and minerals? For the latter, consult with your physical and or get a blood test to determine if you should be taking supplements. If you eat a clean balanced nutrition plan you might not need to spend money on supplements. What kind of energy bar, gel or hydration depends on ones taste.  Start with what is on the course for your event and keep training a variety of products. You need to like what you are ingesting or else you will not sue it.
Q. I want to compete in an Ironman how do I get started?
A. Getting starting –> here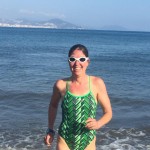 Author: Wendy Mader is the co-founder and owner of T2Coaching and has made a lifelong commitment to fitness, sports, coaching, and triathlon. From her youth as a competitive swimmer to her current career in the fitness industry, her dedication shines. Wendy is a former collegiate swimmer and has 25 years experience in triathlon including 15 Ironman's. Wendy is also an Ironman University Certified Coach, an 8x Kona finisher and author of "How To Swim Faster in 30 Days".  Wendy recently moved to Georgia with her husband and dogs after nearly two decades living in Colorado.
T2Endurance Swim Club
Receive a new "Swim Workout Video" every week for 24 weeks, FREE, from Coach Wendy Mader and Dave Erickson