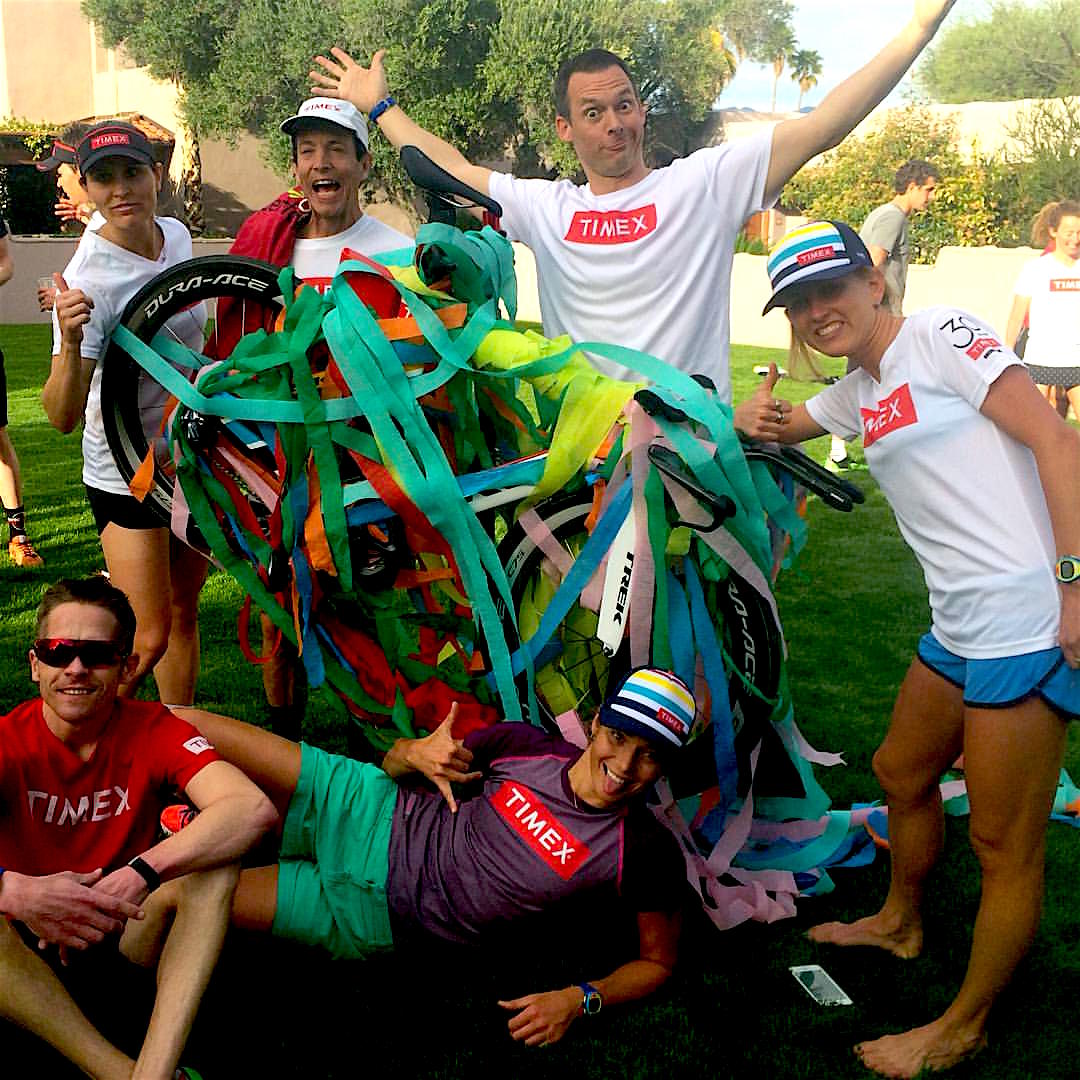 This week Dave and Roger welcome 2x Ironman Champion, Cait Snow and Elite Age Grouper, Emily Kratz on the show.  Snow just raced her first XTERRA last weekend and finished 4th and Kratz was the Overall Age Group winner for the women at Ironman 70.3 Puerto Rico last week.
Roger and Dave also recap their most memorable moments at the 2016 Timex Camp in Tucson and why the last day of camp was sickening for Roger.  The boys also discuss two brand new multimedia training courses.  Just released this week, "How To Swim Faster in 30 Days" with  Ironman University Certified Coach and 8x Kona finisher, Wendy Mader. You can find that under the Training Plans tab.    We also discussed the "16 Weeks to Ironman 70.3 Program" for beginner to intermediate triathletes.  That too is under the Training Plans tab.  They also previewed their upcoming training course for intermediate to advanced triathletes training for a half.   Thank you for listening!  Dave & Roger!
Leave us a VOICEMAIL question anytime from your laptop, desktop or cell phone.
Thank you so much for listening and supporting the show!


If you'd like to be a guest on the show or know someone who should be on the show, email  Dave@DaveEricksonMedia.com with "Podcast Guest" in the subject line.  Brands, Sponsors and Collaborators, please email us with "Podcast Partnership" in the subject line.
The Endurance Hour is a Dave Erickson Media Production.
Connect with the host, Dave Erickson:
Instagram: Here
Twitter: Here
LinkedIN: Here
Podcast: Play in new window | Download
Subscribe: RSS