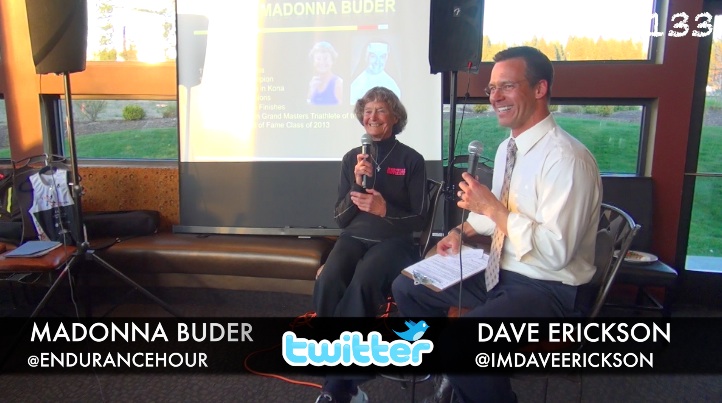 Endurance Hour Podcast #133 (4.16.15) This week we talked with Ironman Legend, Sister Madonna Buder in Spokane, Washington the day before she leaves for Ironman 70.3 New Orleans.  Our second guest interview is with Hawaii Ironman finisher and twin, Craig Lanza.  Dave and Roger spoke with Craig at Timex Team Camp in Tucson, Arizona.  Email Dave Erickson and Roger Thompson at EnduranceHour@gmail.com. Find us on Facebook and Twitter, key word "Endurance Hour" and subscribe via iTunes and/or Stitcher Smart Radio.
Leave us a VOICEMAIL question anytime from your laptop, desktop or cell phone.

If you'd like to be a guest on the show or know someone who should be on the show, email  Dave@DaveEricksonMedia.com with "Podcast Guest" in the subject line.  Brands, Sponsors and Collaborators, please email us with "Podcast Partnership" in the subject line.
The Endurance Hour is a Dave Erickson Media Production.
Connect with the host, Dave Erickson:
Instagram: Here
Twitter: Here
LinkedIN: Here
Podcast: Play in new window | Download
Subscribe: RSS