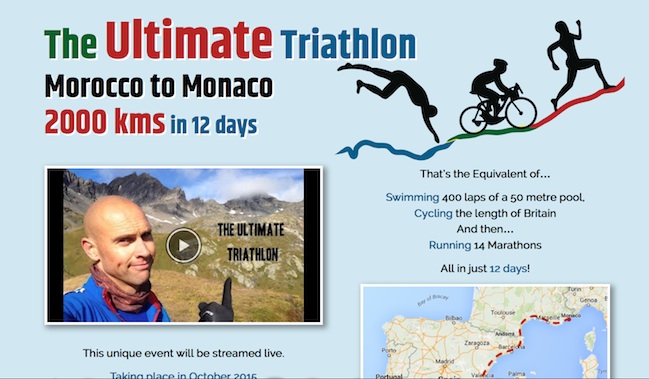 Endurance Hour Podcast #132 (3.31.15) Special guest, Luke Tyburski joins us from London to talk Ultramarathon Running in Nepal, Natural Food Cooking, his Ultimate Triathlon challenge in October (2000 km in 12 days) and much, much more.  Email Dave Erickson and Roger Thompson at EnduranceHour@gmail.com.  Find us on Facebook and Twitter, key word "Endurance Hour" and subscribe via iTunes and/or Stitcher Smart Radio.
Follow Luke:
https://twitter.com/LukeTyburski
https://www.youtube.com/user/LukeTyburski
http://theultimatetriathlon.co/
https://instagram.com/luketyburski/
Endurance Hour #132 Video Podcast with Dave Erickson

Leave us a VOICEMAIL question anytime from your laptop, desktop or cell phone.

If you'd like to be a guest on the show or know someone who should be on the show, email  Dave@DaveEricksonMedia.com with "Podcast Guest" in the subject line.  Brands, Sponsors and Collaborators, please email us with "Podcast Partnership" in the subject line.
The Endurance Hour is a Dave Erickson Media Production.
Connect with the host, Dave Erickson:
Instagram: Here
Twitter: Here
LinkedIN: Here
Podcast: Play in new window | Download
Subscribe: RSS