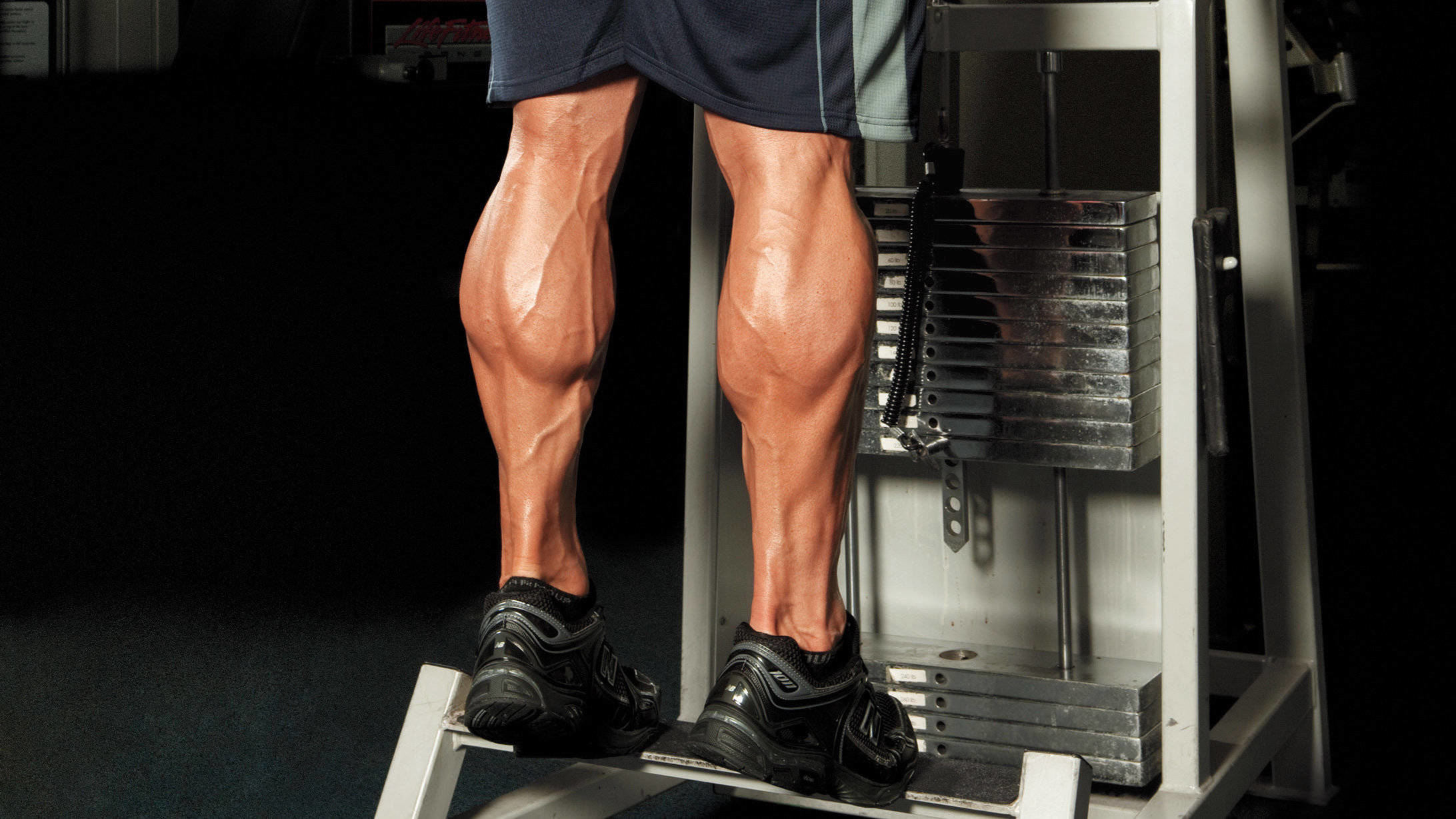 The calf muscle, on the back of the lower leg, is actually made up of two muscles:
The gastrocnemius is the larger calf muscle, forming the bulge visible beneath the skin. The gastrocnemius has two parts or "heads," which together create its diamond shape.
The soleus is a smaller, flat muscle that lies underneath the gastrocnemius muscle.
The gastrocnemius and soleus muscles taper and merge at the base of the calf muscle. Tough connective tissue at the bottom of the calf muscle merges with the Achilles tendon. The Achilles tendon inserts into the heel bone (calcaneus). During walking, running, or jumping, the calf muscle pulls the heel up to allow forward movement.   Calf raises are a great way to warm-up/cool-down before or after a workout. Plus it's a very convenient exercise to do at home.
See More Cross Training and Strength Workout Video – Click Here
Seated Calf Raises:
Sit on the machine and place your toes on the lower portion of the platform provided with the heels extending off. Choose the toe positioning of your choice (forward, in, or out) as per the beginning of this chapter.
Place your lower thighs under the lever pad, which will need to be adjusted according to the height of your thighs. Now place your hands on top of the lever pad in order to prevent it from slipping forward.
Lift the lever slightly by pushing your heels up and release the safety bar. This will be your starting position.
Slowly lower your heels by bending at the ankles until the calves are fully stretched. Inhale as you perform this movement.
Raise the heels by extending the ankles as high as possible as you contract the calves and breathe out. Hold the top contraction for a second.
Repeat for the recommended amount of repetitions.
Standing Calf Raises:
Stand with your torso upright holding two dumbbells in your hands by your sides. Place the ball of the foot on a sturdy and stable wooden board (that is around 2-3 inches tall) while your heels extend off and touch the floor. This will be your starting position.
With the toes pointing either straight (to hit all parts equally), inwards (for emphasis on the outer head) or outwards (for emphasis on the inner head), raise the heels off the floor as you exhale by contracting the calves. Hold the top contraction for a second.
As you inhale, go back to the starting position by slowly lowering the heels.
Repeat for the recommended amount of times.
Note: As you become stronger you may need to use wrist wraps to avoid having the dumbbells slip out of your hands.