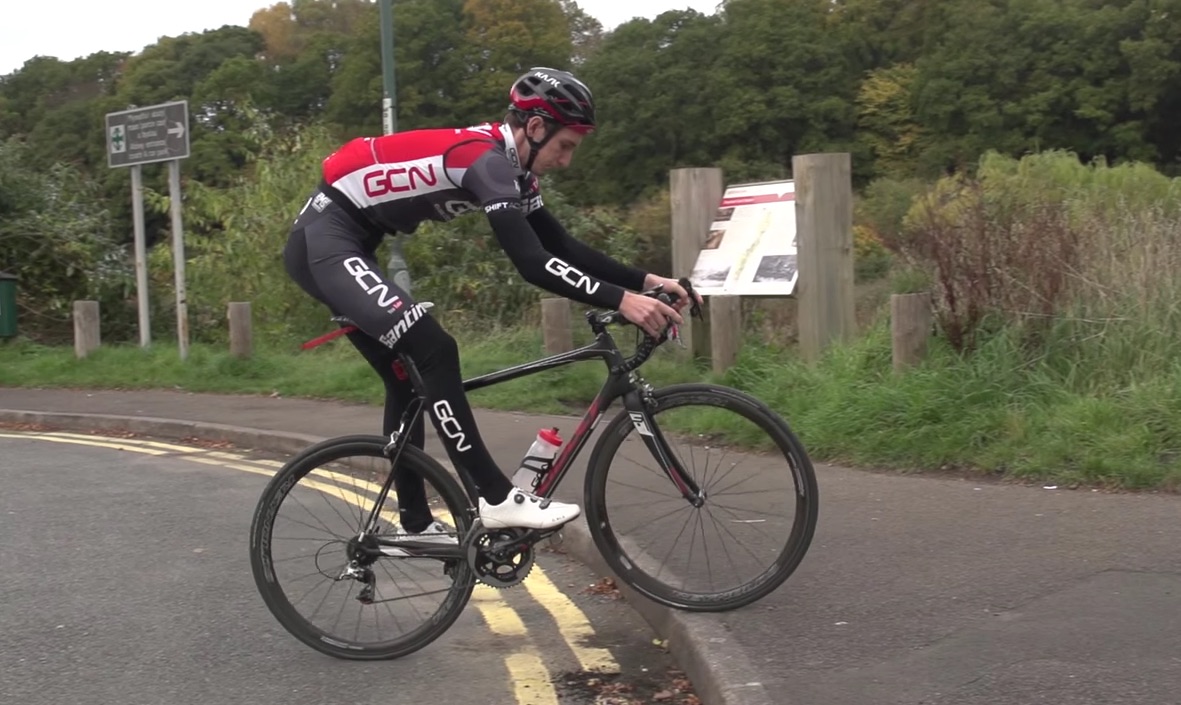 Road cycling, and road racing, isn't just about fitness – it's also about your skills. Look at the best pros – especially the sprinters like Mark Cavendish and Peter Sagan – they are all highly skilled athletes and incredible at bike handling.  (Also See: Cycling Made Easy: 4 Week Training Plans)
While you're not going to be wheelie-ing like Sagan straight away, there are some more basic skills that it will help to know:
– Hopping up curbs
– Riding one handed
– The emergency stop
– Slow, tight corners
– Riding out of the saddle
Watch more…

About GCN:
The Global Cycling Network puts you in the centre of the action: from the iconic climbs of Alpe D'Huez and Mont Ventoux to the cobbles of Flanders, everywhere there is road or pavé, world-class racing and pro riders, we will be there bringing you action, analysis and unparalleled access every week, every month, and every year. We show you how to be a better cyclist with our bike maintenance videos, tips for improving your cycling, cycling top tens, and not forgetting the weekly GCN Show. Join us on YouTube's biggest and best cycling channel to get closer to the action and improve your riding!
6 Essential Indoor Trainer Workouts
Free PDF Download
Results from a recent survey in our "Health, Fitness and Sports" Facebook group about why athletes don't like riding the trainer came back, "It's boring" and "It's too hard." Do you feel the same way?! If so, it doesn't have to be. You can now download my "6 Essential Indoor Trainer Workouts" for FREE and learn how to add more variety and excitement to your indoor bike workouts today.
Add your email address below, click confirm and we'll send you the FREE PDF today!