We're so glad you clicked that button. You've taken the first step and that's a big deal. Ok, let's get started. Please complete the form below. Once finished, we'll text you a Paypal or Venmo link for $59 to complete your membership!
Create your own user feedback survey
A friendly reminder, you'll be required to text your coach photo-proof of your workout each day in the form of watch data, sweaty selfie, equipment display, etc. There are no refunds, so make these 30 days count. Our no refund policy gives clients a true level of accountability and motivation to commit 100%. In extremely limited cases due to unforeseen medical issues and conditions we will consider a refund. You can do this and we're here to help keep you accountable!
Dave & Wendy – The Endurance Hour Team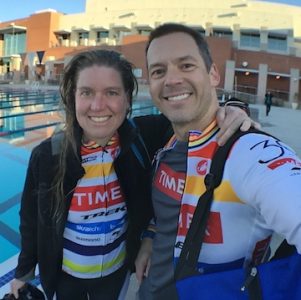 **Note: All information provided by the ENDURANCE HOUR team is of a general nature. No information is to be taken as medical or other health advice pertaining to any individual specific health or medical condition. You agree that use of this information is at your own risk and hold the ENDURANCE HOUR team harmless from any and all losses, liabilities, injuries or damages resulting from any and all claims. By participating, you understand that your success depends upon your commitment.