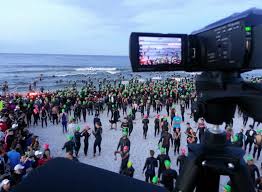 Endurance Hour Podcast Episode #93 (10.31.13): 2013 Ironman Florida Press Conference with Mirinda Carfrae, Timothy O'Donnell, Jessica Jacobs, Yvonne van Vlerken, Andrew Starykowicz and Kirill Kotsegarov, Floridian, Jennifer Hanley-Pinto joins us for a course preview plus an interview with Sarah Coulam, Program Director of the Children's Tumor Foundation.  The Children's Tumor Foundation Endurance Team will be the Official Charity Partner for the 2014 Ironman Florida.
Wanna support the show and the production of our program? Donate just $2 a month (recurring payment) CLICK HERE.
CONNECT WITH THE ENDURANCE HOUR PODCAST:
JOIN THE 3030 ACCOUNTABILITY CLUB
Does the following sound like you?
- Need motivation, support, and guidance in your pursuit of fitness
- Looking to get in-shape for an upcoming event or activity?
- Unsure of how to get started and what to do?
With a combined 50+ years of experience Weight Training, Ironman Triathlon racing, Bodybuilding, and One-on-One Coaching, the Endurance Hour Team of Dave Erickson and Wendy Mader can help!
We will send you a new 30 minute workout everyday for the next 30 days to your phone via video/text message (6 Days On, 1 Day Off: Active Recovery)
Here's how it works. You'll first get a personalized video the day before your workout followed by a text version. If applicable, you'll also get a private video link to demonstrations on how to perform each exercise.
Your job is to complete the workout and then text us back photo-proof in the form of watch data, sweaty selfie, equipment display, etc. Your choice. That's it.
It's a daily accountability support system designed to boost your fitness goals, habits and lifestyle. You can do this and we can help!
Choose between two options:
Strength and Conditioning
Equipment: Dumbbells and/or Body Weight
Strictly Cardio (4 Plans)
Run Only, Bike Only, Swim Only or bike/run combo
All Bike and Run Workouts are Based on Your Rate of Perceived Exertion.


Membership is only $59 - All Sessions Begin the First of Every Month - Limited to 20 New Athletes Each Month - Signup Early!