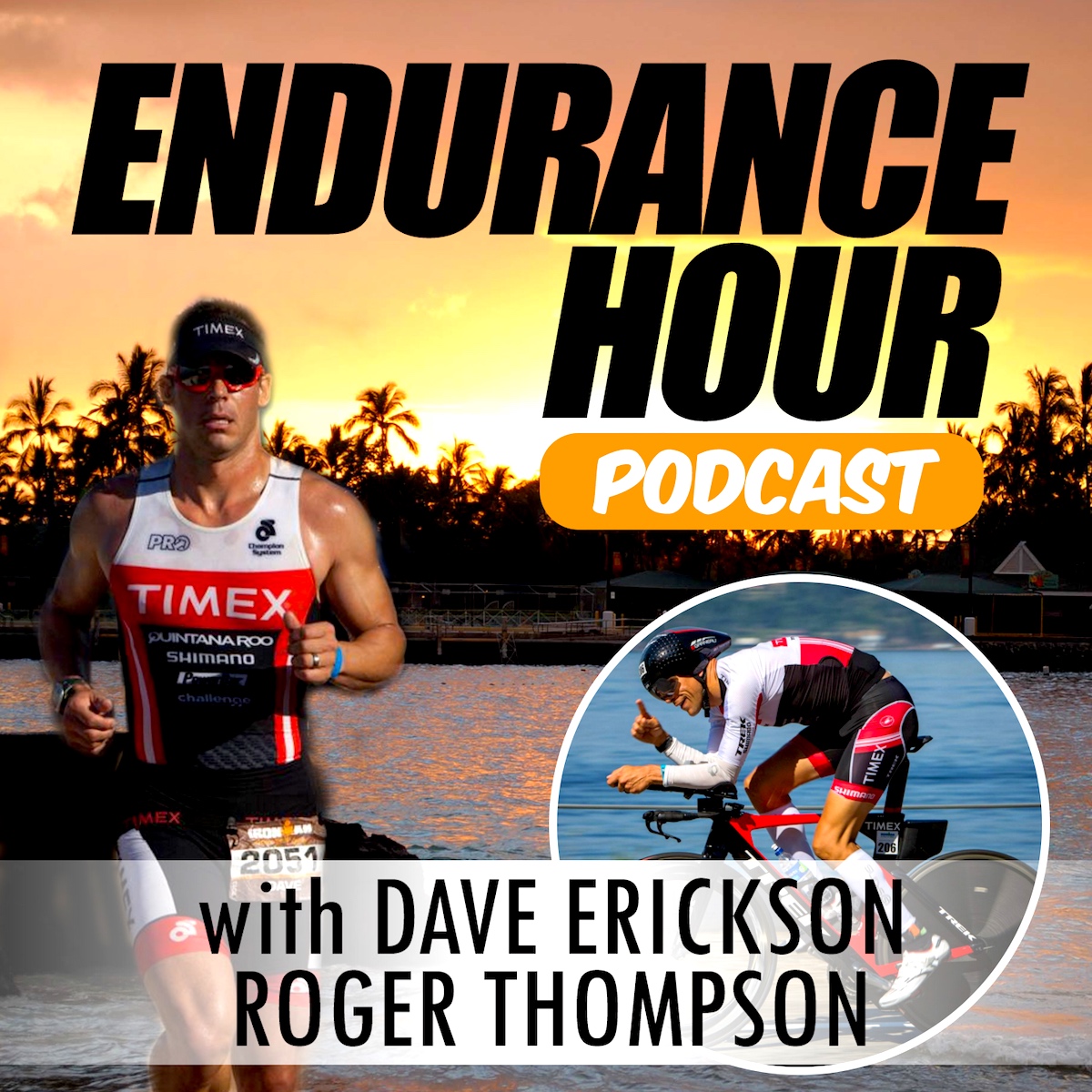 This week: we welcome five guests to share their advice, expertise and knowledge about all things endurance sports, training and recovery.  Wendy Mader from http://T2Coaching.com discusses foods to avoid during training and racing.  Coach Greg Gallagher from http://SpeedTheoryMultisport.com describes what he called the 4th Discipline of Triathlon.   Professional Triathlete and former college tennis player Kelly Fillnow from http://fillnowcoaching.com/ shares the value of bootcamps. USAT certified coach Trista Francis from ITZMultisport.com breaks down the difference between Fuel and Nutrition and finally, Dr. Brian Mather, the Owner of the Spokane Chiropractic and Sports Injury Clinic talks about ways to reduce lower back pain .  You can learn more about Dr. Mather at http://spokanesportschiro.com/   
Leave us a VOICEMAIL question anytime from your laptop, desktop or cell phone.

If you'd like to be a guest on the show or know someone who should be on the show, email  Dave@DaveEricksonMedia.com with "Podcast Guest" in the subject line.  Brands, Sponsors and Collaborators, please email us with "Podcast Partnership" in the subject line.
The Endurance Hour is a Dave Erickson Media Production.
Connect with the host, Dave Erickson:
Instagram: Here
Twitter: Here
LinkedIN: Here
Join t2Endurance Club on Facebook
The t2Endurance Club on Facebook is a PRIVATE page for our athletes. It's dedicated to discussing all things endurance sports with an emphasis on community and support!
Every week, Coach Wendy & Dave will join the conversation with additional advice and feedback PLUS special health and fitness challenges!
Enter your email below for directions. We're looking forward to seeing on the inside!
Podcast: Play in new window | Download