Endurance Hour Podcast #108, Ironman Melbourne Recap, Ironman Cabo Preview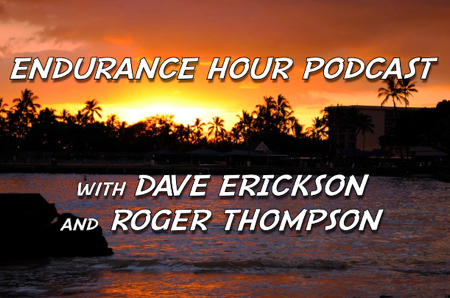 Endurance Hour Podcast #108 (3.25.14): Ironman Melbourne Recap featuring post race comments from winner Dirk Bockel, Craig Alexander Talks Retirement from Ironman Racing, Ironman Los Cabos preview with exclusive interviews with race favorite Linsey Corbin and fourth year professional, Lisa Ribes Robert. Special guest interview with Roger's daughter, Emma Thompson following her Age Group Sectionals Swim Meet plus Leanda Cave and Javier Gomez racing news.  We'll also share details on this month's Timex and Blueseventy giveaways and our brand new Endurance Hour Newsletter.

SHOW NOTES/LINKS:
Ironman Los Cabos - Official Website
Post Race interview with Ironman Melbourne Winner, Dirk Bockel
Post Race interview with Ironman Melbourne 5th Place Finisher, Craig Alexander
Learn more about today's guest interview, Linsey Corbin – (Click Here)
Learn more about today's guest interview, Lisa Ribes Roberts – (Click Here)
Exclusive EHP Listener Discount Code for $10 off any Timex Product(s) of $50 or more: DE9z7p14 (enter at checkout)

Reebok Spartan Race Entry Discount: 15% off any Spartan Race – http://bit.ly/spartanwarrior This is a one time use code for any open heat in any 2014 Spartan Race in the continental US.

*Rules to enter Blueseventy & Timex Watch Giveaway: Send separate emails to EnduranceHour@gmail.com with either "Blueseventy March Giveaway" or "Timex March Giveaway" in the Subject line. One entry per person. That's it. Prize links below.  Please note, by entering our free contest, you are opting in to special email offers from both blueseventy and Timex.

March Blueseventy Giveaway Prize – LINK
March Timex Sports Watch Giveaway Price – LINK
Click a dollar amount below and help support the Endurance Hour Podcast via Paypal. Thank you!
CONNECT WITH THE ENDURANCE HOUR PODCAST:
Call anytime at 720-295-9890 (voice mail).